WELCOME TO MARINA DI VALLETTA
Malta's Premier Yachting Destination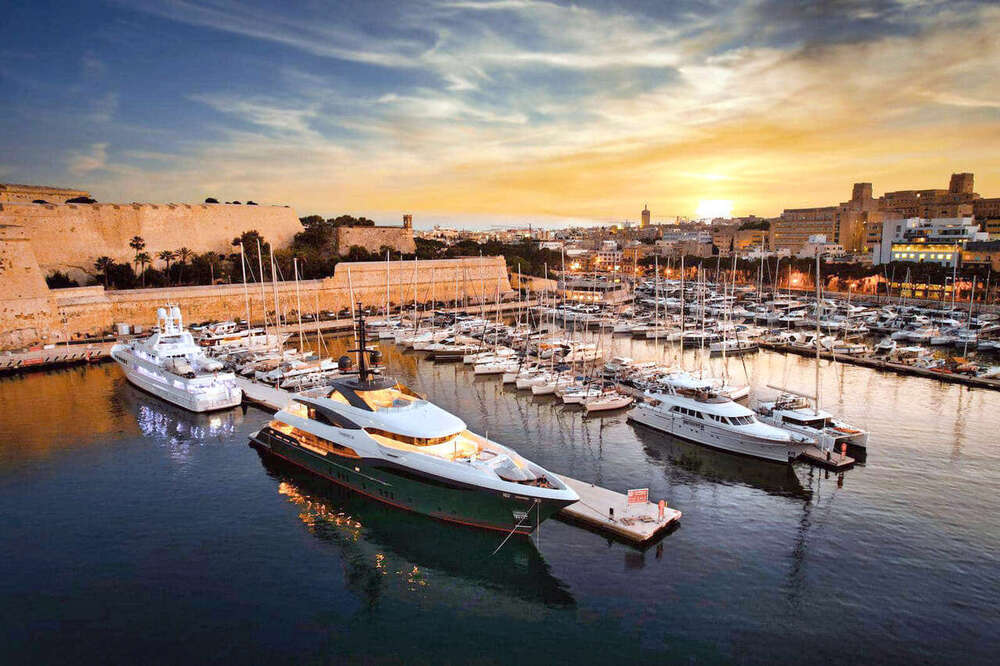 Marina di Valletta is the first local marina to satisfy the latest environmental norms as well as regenerate a derelict area into a top-end international yachting destination to complement the bustling city of Valletta and its majestic fortifications which overlook the marina in all their splendour.
Marina di Valletta offers state-of-the-art marina amenities, which include controlled access parking dedicated to owners, round the clock berthing assistance, 24hr security and a marina office offering conveniences and concierge services. The Marina boasts a luxury environment with high-end finishes installed throughout the concession area. Pontoons are wider than the average width of local marinas offering better stability and comfort for marina patrons and will cater for up to 274 Berths from 10metre to 28metre. Dedicated and shared berths shall beavailable for transit yachts up to 24m and during the season the outer arm of the 120m breakwater shall be certified to welcome Superyachts up to 50metres in length or 500GT in transit. Transit yacht owners shall, for the first time, have direct access to Valletta and City Gate within walking distance and the company is looking at the possibility of establishing a direct transport link to the capital for marina patrons.
A brand new 250+ berth yacht marina within walking distance of the glorious city gate of Valletta.
Located only a 10 minute drive from Malta International Airport and 15 nm away from Malta's treasured coves and crystal clear bays.
The Marina di Valletta boasts:
Safe All-Year Round Berthing for 250+ Yachts
10, 12, 13.5, 15, 17, 21, 24, 28 metre, luxurious and beamy Berths
Alongside Transit Berthing available for up to 50+ metre and 500GT+
Valletta, The Fortress City, Citta' Umilissima, "a city built by gentlemen for gentlemen" is Malta's capital city: a living, working city, the administrative and commercial heart of the Islands. Valletta is named after its founder, the respected Grand Master of the Order of St. John, Jean Parisot de la Valette. The magnificent fortress city grew on the arid rock of Mount Sceberras peninsula, which rises steeply from two deep harbours, Marsamxett and Grand Harbour.
Started in 1566, Valletta was completed, with its impressive bastions, forts and cathedral, in the astonishingly short time of 15 years, even more remarkable is considering the fact that mechanical tools did not exist at the time and the whole city was built entirely by hand.