GOOD PRACTICES FOR YACHTING
Let's respect marine species. A few simple rules to safeguard the ecosystem of our sea.
The protection of the marine environment largely depends on us. When we sail or practice sports, we can do a lot to preserve fauna and the marine environment, starting with respecting a few simple rules. They are not obligations, but good behavioral practices that will make you an aware and therefore better boater.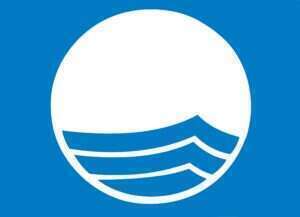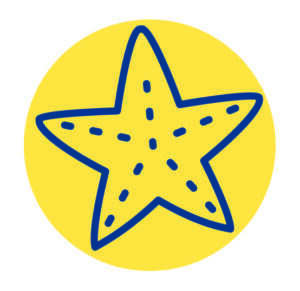 EXPLORATION
WHAT BELONGS TO THE SEA REMAINS IN THE SEA.
Corals, molluscs and shells must remain in their natural habitat to preserve biodiversity. You can pick up the shell of a dead organism to observe it and then put it back where it was. Sacrificing animals such as starfish, sea urchins, seahorses and small crabs by drying them in the sun or keeping them in buckets is cruel;
moreover, killing jellyfish is a criminal offense.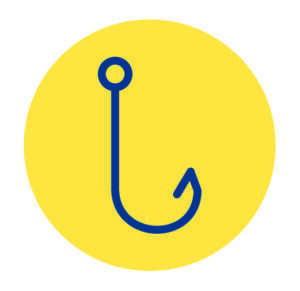 FISHING
You can fish with equipment permitted for sport and non-professional fishing. You do have the obligation to comply with minimum measures for the fish caught. Below the size limit the fish must be released, while above the same limit it can be kept up to a maximum established quantity. Sport underwater fishing is permitted only in apnea, without the use of auxiliary breathing apparatus.
SNORKELING
It is recommended not to move away from the boat more than a few tens of meters. In order to snorkel on the surface with mask and fins or to scuba dive, you need to have technical skills and signal your presence with the prescribed float a few meters away from your body.
INFLATABLES
When using mattresses or small inflatable dinghies, it is recommended not to stray too far from your boat. Leaving trawl lines around can be dangerous.
JET SKI
The rules of movement for jet skis are established by the Port Authorities and Municipalities. The general indications say that in order to drive a jet ski you must be over 18 and have a boat license. The speed, passing close to mooring or landing areas, must be less than 3 knots, and the distance of 1 nautical mile from the coast must be respected.
MOTOR TENDER
In order to use a motor tender you must be over 16 and have nautical experience, you need on-board safety equipment and you must stay within 1 nautical mile from the coast or from the mother boat. It is necessary to check that there are no leaks of lubricants or fuel.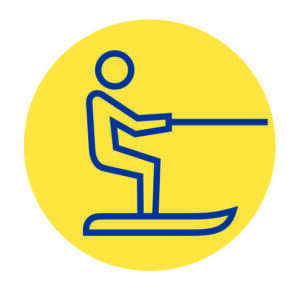 WATER SKI AND OTHER TOWING SUPPORTS
You must have all the safety equipment and navigate at the speed permitted by local ordinances, keeping away from the coast and seaside areas. Passengers – no more than two – must be towed at a distance over 12 meters from the boat.
LIFE JACKET
It can save your life even if it is not always mandatory to carry it on board. Main typologies of life jackets, according to their buoyancy expressed in Newtons (1 N = 0.1 Kg) are:
• ISO 12402-2 | 275 N for adults and 140 N for teenagers and children
• ISO 12402-3 | 150 N for adults and 75 N for teenagers and children
• ISO 12402-4 | 100 N for adults and 50 N for teenagers and children
Units navigating over 300 meters from the coast and within 6 nautical miles or in inland waters must carry life belts on board that comply, as a minimum, with performance level 100. Units navigating beyond 6 nautical miles away from the coast must carry life jackets on board that comply, as a minimum, with performance level 150.